HOTELS / Austria
Gränobel Chalets
Mühlweg 1, Grän, Austria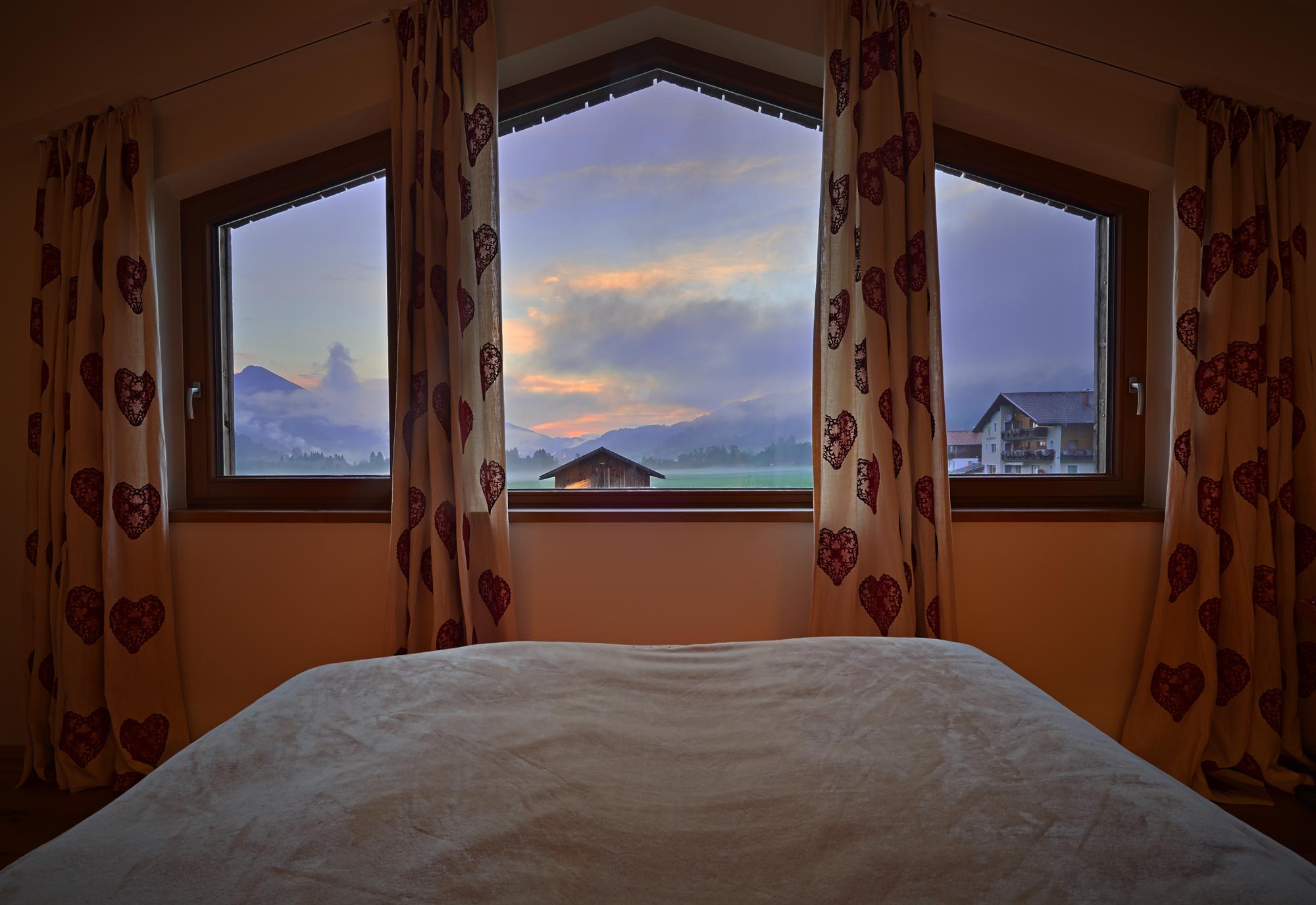 Enjoy Yourself
Included services
- 5 nights in chalets with 130 m²
- daily breakfast package
- 2 Beauty treatments with Pharmos Natur or Dr Joseph Vitalis
Travel periods
from 2.600,00 €
Including taxes, plus local tax and fees
HIGHLIGHTS
quiet location in the mountains
exclusive privacy in modern chalets
private sauna
outdoor jacuzzi with panoramic view
---
A home in the mountains, even if only for a time. Alpine noble chalets in the midst of the Tannheim mountains for nature lovers and all those who appreciate tranquility and seek silence and concentration on the essentials. Here, special moments can be experienced in front of the fireplace, in the private sauna or the outdoor whirlpool with a view of the mountains. Selected treatments and therapies will bring you into balance. At some point it reaches you, the longing for the mountains, for clear air to breathe and the desire to walk through endless meadows and winter landscapes to pick colorful meadow flowers or experience ice crystals. It is the longing for the simple things that are so precious after all. A home in the mountains, even if only for a time. A refuge of silence, concentration on the essentials and relaxation. Nestled in lush mountain meadows, the Gränobel Chalets are located in the most beautiful high valley in the Alps, the Tannheimer Tal. A place where you can be "me". Without compromises. Without many people. Just you and me. Sometimes with family or grandparents. From time to time with friends. But always close to the me.
3 Chalets Suites
€ 360,-
only breakfast restaurant
SPA
Parking
e-car charging station
What Falstaff Travel says
Comfortable and noble chalets made of stone and wood provide sauna and fully equipped kitchen - in a magnificent mountain landscape. Your dreams of peace and quiet will come true. Private bath with heated Grander water. Tip: the Tyrolean breakfast basket.
---
The Falstaff Travel Review
Ambience

9

|

10

Room

18

|

20

SPA

12

|

15

Service

14

|

15

Gastronomy

10

|

20

Location

18

|

20

Total

81

|

100
n.a. -> not available
Your opinion counts:
Write a review of Gränobel Chalets now and share your experience with the Falstaff community!
→ to the voting
Travel information
ARRIVAL
Guests must show photo ID and 3G.
DEPARTURE
CANCELLATION/
PREPAYMENT
An advance payment of 40% is due within 7 days upon booking.
CHILDREN AND BEDS
We can provide cribs, cribs and diaper pails.
Children over 15 years old are considered adults.
AGE RESTRICTION
PETS
GROUPS
There is no group information
IN THIS HOTEL
FOLLOWING CARDS ACCEPTED